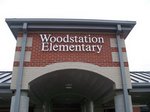 Woodstation is my Home!
Check us out!
The General Connection
3/19 to 3/24/18
Woodstation's Mission and PBIS Statement
Woodstation Elementary develops every child to be life-long learners who are Respectful, Responsible, Resourceful, Motivated and Prepared!
Vision Statement:
Woodstation Elementary will prepare every child to reach their full potential, so they graduate prepared to be good citizens and leaders of the future.
****Every child, every day, without exception****
*Doors Open at 7:00 a.m. every school day
#Justkeeplearninggenerals
Only 9 more weeks left to inspire, challenge, prepare, and empower students for success in Elementary.
Classroom/Teacher Spotlight:
Jackson Brown 4th grade student at Woodstation is featuring a Spotlight on a classroom or Teacher at WES- Check it out!
https://sites.google.com/catoosa.k12.ga.us/teacherspotlight/home?authuser=0
Padlet - Check out what students and teachers are saying to encourage using Padlet. Our Wonderful Media Specialist and friend Mrs. Knight got some terrific news recently: She is CANCER FREE! However, her doctors decided that to help keep her that way, she needs to do Chemotherapy treatments. Let's share a little sunshine with our friend and teacher by posting encouraging thoughts and quotes to brighten her day. Please make the title of your note your name.
https://padlet.com/afloyd_wes/jca06nvpmrc6
PLC Moment: PLC's are not a program, a fad, or a meeting. A PLC is a way of doing business in schools and that business is learning. PLC's work with that end in mind.

School information:
Library Morning Schedule from 7:25 to 7:50 am Reading is Fun…… 2nd-5th grade students can bring a book and come read in the Media Center (D.E.A.R.) time. At Woodstation our 3rd, 4th, and 5th graders can come to the Media Center after they eat their lunch and get extra reading time in. Please encourage your student to take advantage of this great opportunity. Awesome Job Students!
Congratulations to the 104 students combined for the past two short weeks that leveled up in Lexia at Woodstation. We had another Yoo-Hoo, AKA-(Lexia Juice), party for those students who completed a level in Lexia this week. Lexia is a reading program providing differentiated literacy instruction for students of all abilities in grades Pre-K–5. Lexia's research-proven program provides explicit, systematic, personalized learning in the six areas of reading instruction, targeting skill gaps as they emerge, and providing teachers with the data and student-specific resources they need for individual or small-group instruction.
Congratulations to our STEM club students and class who were able to purchase a new 3-D printer at Woodstation. Mrs. Floyd's students are busy creating some very interesting and neat designs that are coming to life.
School Lunch Charges: We are thankful and blessed for the nutritious breakfast and lunches our Cafeteria provides for our students daily. Please make sure if your student is purchasing breakfast or lunch in the Cafeteria, please make sure there is money in their account to cover the cost of the meals. We currently still have student charges that are unpaid. We currently have over $ 1,724.00 in student lunch charges. If you currently owe money, please send payment immediately or contact the school and set up a payment plan.
Monday-
HMS- Golf match @ Dalton Golf Club 4pm
HMS- Track meet @ Lakeview 4:30pm
HMS- Soccer vs. CVMS 4:30pm
HMS- JV Baseball vs. Gordon Lee 5pm
HHS- JV Baseball DH at Dalton 5pm
HHS- Tennis Home vs. Ridgeland 4:30pm
Great Day to be a Woodstation General!
Tuesday-
CART Meeting @ WES 8:30-10:30am
Title 1 GMS Night at WES 6pm and SIP Meeting at 6:30pm
HMS- Soccer @ Ringgold 4:30pm
HMS- Varsity Baseball @ Gordon Lee 5:00pm
HHS- Boys Golf @ North Georgia Invitational at the Farm 2pm
HHS-Tennis Home Pickens 4:45pm
HHS-Track Home 4:00pm
Great Day to be a Woodstation General!
Wednesday-
Report Cards go home
Relay for Life Dress Down Day- $1
PLC's after school in the Media Center 3 to 3:30pm
Wednesday Folders go home
HMS- Sports Physicals 8am
HHS- Boys Golf vs. NW @ Nob North 3:30pm
Great Day to be a Woodstation General!
Thursday-
College Dress down Day for Staff- Wear your Favorite College Team shirt
Teacher Grade Level planning in Data Room
WES Track Practice 3pm to 5pm
HMS- Golf match @ Lafayette 4pm
HHS- Tennis @ Lafayette 4:15pm
HHS- Track Meet Home 4:00pm
HHS- Soccer at Cartersville (Girls-5:30pm/ Boys 7:00pm)
Great Day to be a Woodstation General!
Friday-
Spirit Day at Woodstation
HMS- JV and Varsity Baseball @ Ringgold 5pm
Great Day to be a Woodstation General!
Saturday-
HMS- JV and Varsity Baseball @ East Hamilton
HHS- Boys Golf atr Nob North Invitational 1pm
HHS- JV Baseball at East Hamilton 1pm
HHS- Track @ Ringgold 4pm
HHS- Varsity Baseball @ East Hamilton 4pm
Great Day to be a Woodstation General!
Sunday:
Great Day to be a Woodstation General!
Coach P's Fit Tips:
The only way to strip the fat from your abs is by slowly and gradually burning it off from your entire body through cardio, nutrition, and resistance training.
Nurse Terri's Healing Hints:
Don't forget breakfast. It really is the most important meal of the day! Your body's metabolism starts with your first meal. In addition to that, your child's mind and body is ready for the day if they start off eating well.
Woodstation Events Coming Up Next Few Weeks:
3/27- Track Meet @ CES 5:30pm, 3/27 to 4/20- Pre-K Registration Packet Pick-up, 3/29- Woodstation Homecoming @ 8:30- 10:30am,3/30- No School, 4/2- 4/6-Spring Break.
As Always . . . Go G.E.N.E.R.A.L.S.!