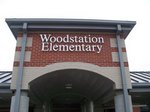 Woodstation is my Home!
Check us out!
The General Connection
1/8 to 1/13/18
Woodstation's Mission and PBIS Statement
Woodstation Elementary develops every child to be life-long learners who are Respectful, Responsible, Resourceful, Motivated and Prepared!
Vision Statement:
Woodstation Elementary will prepare every child to reach their full potential, so they graduate prepared to be good citizens and leaders of the future.
****Every child, every day, without exception****
*Doors Open at 7:00 a.m. every school day
#Justkeeplearninggenerals
Only 30 more weeks left to inspire, challenge, prepare, and empower students for success in Elementary.
Classroom/Teacher Spotlight:
Jackson Brown 4th grade student at Woodstation will be featuring a Spotlight on a classroom or Teacher at WES- Check it Out!
https://sites.google.com/catoosa.k12.ga.us/teacherspotlight/home?authuser=0
School information:
Library Morning Schedule from 7:25 to 7:50 am Reading is Fun…… Any student can bring a book and come read in the Media Center
Monday-
Extra- College Dress Down Day for Staff- Wear your Georgia or Alabama Shirt and come Tailgate at Lunch in the Renaissance Room
HHS- Freshman Boys Basketball @ McCallie 6:00pm
Great Day to be a Woodstation General!
Tuesday –
HMS- Var. BB @ Baylor 5pm
HHS- Basketball @ SE Whitfield
Great Day to be a Woodstation General!
Wednesday-
Relay for Life Dress Down Day- $1
Wednesday Folders go home
Teachers PLC Meeting in Media Center @ 3:00 – 3:30 pm
Great Day to be a Woodstation General!
Thursday-
College Dress down Day for Staff- Wear your Favorite College Team shirt
Grade Level PLC's during planning with Coach Carter
HMS Var. BB vs. Dade County 4:30pm
Great Day to be a Woodstation General!
Friday-
Report Cards go Home
Spirit Day at Woodstation
HHS- Basketball Home vs. Dalton
Great Day to be a Woodstation General!
Saturday-
HMS- Boys Basketball @ McCallie
Coach P's Fit Tips:
For a healthy 2018....it's all about Sleep, the Food you eat, and Fitness...in that order
Nurse Terri's Healing Hints:
Prevent your child's skin from chapping this winter. Apply a thin layer of Vaseline to exposed skin (even their face), if they will be out in the cool or windy weather. Also, for chapped skin you can apply baby oil after bathing to help lock in skin moisture.
Woodstation Events Coming Up Next Few Weeks:
1/15- No School Holiday, 1/18- LSGT Meeting, 1/19- PBIS House Party, 1/20- WES Dance Team Competition
As Always . . . Go G.E.N.E.R.A.L.S.!