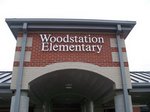 Woodstation is my Home!
Check us out!
The General Connection
10/23 to 10/28/17
Woodstation's Mission and PBIS Statement
Woodstation Elementary develops every child to be life-long learners who are Respectful, Responsible, Resourceful, Motivated and Prepared!
Vision Statement:
Woodstation Elementary will prepare every child to reach their full potential, so they graduate prepared to be good citizens and leaders of the future.
****Every child, every day, without exception****
*Doors Open at 7:00 a.m. every school day
#Justkeeplearninggenerals
Only 29 more weeks left to inspire, challenge, prepare, and empower students for success in Elementary.
Classroom/Teacher Spotlight:
Jackson Brown 4th grade student at Woodstation will be featuring a Spotlight on a classroom or Teacher at WES- Check it Out!
https://sites.google.com/catoosa.k12.ga.us/teacherspotlight/home?authuser=0
School information:
Library Morning Schedule from 7:35 to 7:50 am Reading is Fun…… Monday – 2nd Grade Reading Club, Tuesday – 3rd Grade Reading Club, Wednesday – 4th & 5th Grade Reading Club, Thursday – 4th & 5th Grade Reading Club, Friday – Writing Club (All Grades)
Kick Hunger Challenge with First Volunteer Bank- We are once again helping First Volunteer Bank (our business partner) collect non-perishable food items that will be donated to Christ Chapel and Catoosa County DFCS. We will collect from Oct. 2nd-26th. One day a week, First Volunteer will pick up your items and keep a tally for your homeroom. The homeroom that collects the most items will get a pizza party.
Red Ribbon Week:
Monday, October 23: RED-y To Live a Drug-Free Life
Wear RED to show that you will live a healthy and safe life.
Tuesday, October 24: Crazy About Being Healthy
Wear crazy socks to show that you will walk along a healthy path in life.
Wednesday, October 25: Don't Let Bad Choices Mix You Up
Wear mismatched clothes, but make good choices.
Thursday, October 26: Team up against Drugs
Wear your favorite team jersey/shirt to show your support for a healthy lifestyle.
Friday, October 27: United We Stand for a Drug-Free Land
Wear RED, WHITE, and BLUE clothing to show that you are proud to be a happy and healthy American.
Monday-
Red Ribbon Week
Ed Rose from Tiger Rock in PE during specials
HHS JV Football Home vs. Ooltewah 5:30 pm
Great Day to be a Woodstation General!
Tuesday –
Red Ribbon Week
Ed Rose from Tiger Rock in PE during specials
HHS Cross Country Region Championship at Edwards Park in Dalton
Great Day to be a Woodstation General!
Wednesday-
Red Ribbon Week
Relay for Life Dress Down Day- $1
Wednesday Folders go home
PLC time in Media Center 3:00 to 3:30 pm
Dental Van
Great Day to be a Woodstation General!
Thursday-
Red Ribbon Week
Support your favorite College Team Dress Down Day for Staff- Wear your Favorite College/Pro Team shirt
5th Grade Field-trip
Report Cards go home
Great Day to be a Woodstation General!
Friday-
Red Ribbon Week
Spirit Day at Woodstation
Kindergarten Field trip to the Farm
HHS Varsity Football Open Week
Fall Carnival at WES- Fun, Fun, Fun......
Great Day to be a Woodstation General!
Saturday-
HHS Cheerleading Competition at Dalton
Coach P's Fit Tips:
Make sure your workouts actually make you work!
Look for workouts that challenge you, not workouts where you are comfortable. If it doesn't challenge it's not going to change you!
Nurse Terri's Healing Hints:
Health affects everything: Your quality of life. Your emotional and mental well-being. Your relationships, work, and finances. Even what you do for fun.
So don't take your health for granted. Spread a healthy living message to everyone you know. It's not hard to do. You can ride your bike more and motivate others to do the same. Or start a community garden that gets your neighbors moving and socializing. Good health is contagious, and little choices can make a big impact.
Woodstation Events Coming Up Next Few Weeks:
10/18 to 11/3- PTO Fall Spirit Wear Sale, 11/1- Lifetouch Picture Retakes, 10/31- Book Character Dress up Breakfast, 10/31- Fall Snack @ 1:00 pm, 10/10- Veterans Day assembly @ 9:00 am

As Always . . . Go G.E.N.E.R.A.L.S.!