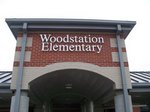 Woodstation is my Home!
Check us out!
The General Connection
12/11 to 12/16/17
Woodstation's Mission and PBIS Statement
Woodstation Elementary develops every child to be life-long learners who are Respectful, Responsible, Resourceful, Motivated and Prepared!
Vision Statement:
Woodstation Elementary will prepare every child to reach their full potential, so they graduate prepared to be good citizens and leaders of the future.
****Every child, every day, without exception****
*Doors Open at 7:00 a.m. every school day
#Justkeeplearninggenerals
Only 20 more school weeks left to inspire, challenge, prepare, and empower students for success in Elementary.
Classroom/Teacher Spotlight:
Jackson Brown 4th grade student at Woodstation will be featuring a Spotlight on a classroom or Teacher at WES- Check it Out!
https://sites.google.com/catoosa.k12.ga.us/teacherspotlight/home
School information:
Great job on Friday to all our county office staff, bus drivers, cafeteria staff, teachers, para pros, office staff, and parents in helping get each and every student safely home. Everyone pitched in and came together with true TEAMWORK.
Go Woodstation Generals!
Stocking Full of Love Toy Drive November 27th- December 13th- Donate a new toy, game, book, etc. to help others in our community this Christmas. Students can place the items in the Christmas box on their hallway. Your generosity will benefit the Catoosa County Sheriff's Department Stocking Full of Love Program.
Our very own Woodstation Singers will be preforming live Monday December 11th @ 7:00pm at Barnes & Noble including their rendition of the song published by Third Man Books as heard in the children's book- (We're going to be friends) Hamilton Place Mall, Chattanooga, TN Be sure to get a copy of the book by Jack White and have the singers autograph it. Teachers and Staff will be wrapping Christmas presents at the Woodstation Elementary Barnes & Noble Book-fair at Hamilton Place Mall on December 11th and 12th from 5 to 9 pm both nights.
Woodstation Singers go to Nashville for special event and sing Dec. 10th
Rock Spring, Georgia — It is a dream come true for any singer, seeing their name on a vinyl record. But in this case, these emerging artists are 3rd, 4th, and 5th graders from Catoosa County can now say they've collaborated with a rock icon.
It all started with a record, created by a garage rocker with a name some of these elementary school students had never heard. But because of one passionate teacher, the Woodstation Elementary singers ended up in Jack White's Nashville recording studio making a record their own version of HIS song. It's part of the Third man Record studio's School Choirs and Bands program. Music teacher Kevin Lane says, "I've been a vinyl freak all my life, I thought this will be great, a way to teach kids how this all works."
But it gets better. About a month after their March recording session, Third Man Records called. White wanted to make the same song, "We're Gonna Be Friends," into a children's book. Lane says, "He wanted to know if they could use our recording to go along with the book, and I said YES!"
These enthusiastic voices from our hometown, now set to be heard around the world. Singer Sabrina Aikens says, "A lot of people can listen to it and now everyone will know the Woodstation singers." A digital download of their version of the song, is included with each book sold.
Now they're on their way back to Nashville next week to perform at a book signing at the recording studio, where Jack White will also sing. But, this time, they'll go as real recording artists with their own credit and an experience they'll never forget. "Their lives are changed," Lane says. "They are enjoying it now but some day, in their teens maybe, they are going to pick up that record and say I made this record and who gets to say that?"
The Woodstation Singers will perform at Third Man Records in Nashville on December 10th (more info here) and there's also a local performance at the Hamilton Place Barnes and Noble on the 11th at 7 pm.
Here is the website to the entire article on News Channel 9
http://newschannel9.com/features/made-in-our-hometown/woodstation-singers-collaborate-with-rock-icon
Library Morning Schedule from 7:35 to 7:50 am Reading is Fun…… Monday – 2nd Grade Reading Club, Tuesday – 3rd Grade Reading Club, Wednesday – 4th & 5th Grade Reading Club, Thursday – 4th & 5th Grade Reading Club, Friday – Writing Club (All Grades)
Monday-
Marlow's Monday- Donate $1 to Saint Jude and Dress Down
Teacher planning 3rd-5th
Teachers and Staff Gift Wrapping at Barnes & Noble 5pm to 9pm
HHS Freshman BB @ Dalton 6:00pm
Great Day to be a Woodstation General!
Tuesday –
Teacher planning Kindergarten - 2nd
Teachers and Staff Gift Wrapping at Barnes & Noble 5pm to 9pm
3rd Grade Tutoring after school till 4:15pm
WES Spelling Bee
HMS Var. BB vs. Lakeview 4:30pm
HMS Wrestling @ Lakeview 4:30pm
Great Day to be a Woodstation General!
Wednesday-
4th Grade Tutoring after school till 4:15pm
Relay for Life Dress Down Day- $1
Wednesday Folders go home
Great Day to be a Woodstation General!
Thursday-
5th Grade Tutoring after school till 4:15pm
Teacher Grade level meeting during planning in Data Room
Partnership and LSGT Lunch and Meeting 11:00 - 1:00 pm
HMS JV BB @ Rossville 4:30pm
HMS Var. BB vs. Rossville 4:30pm
HMS/HHS Holiday Choir Concert 7:00pm
HHS Basketball vs. Pickens Home
Support your favorite College Team Dress Down Day for Staff- Wear your Favorite College Shirt and wear jeans

Great Day to be a Woodstation General!
Friday-
Spirit Day at Woodstation
1st,2nd,and 3rd Grade Christmas Parent Lunch
Tacky (Ugly) Sweater Day at Woodstation
HMS Var. BB Tournament @ Christian Heritage
HMS JV Wrestling Tournament @ Lafayette Middle School 4:30pm
HMS Var. BB Tournament @ Christian Heritage
HMS NGAC Wrestling Championships @ Lafayette Middle School
JV BB @ Trion 4:30pm
HHS Basketball vs. NW Whitfield Home
Great Day to be a Woodstation General!
Saturday-
HHS Basketball vs. Gordon Lee Home
Great Day to be a Woodstation General!
Coach P's Fit Tips:
Make sure you're eating healthy...
Ask almost any personal trainer and they'll tell you that regardless of your training goals, healthy eating is the backbone. Food is what fuels your body to reach your goals, and without proper nutrition through quality foods, you're likely to stall. Maintain a balanced diet consisting of fruits, vegetables, complex carbs, complete proteins, and healthy fats like fish oils and flaxseeds.
Nurse Terri's Healing Hints:
Raising a family isn't always easy. You are busy, and so are your children. There is a lot to do in little time. But the stakes are high. Today, many kids are overweight or obese. A healthy, active lifestyle can help maintain weight. It also can prevent health issues, such as diabetes, heart disease, asthma, and high blood pressure.
It is important to create healthy habits early on. These will help you make smart choices for your family. Children imitate their parents, so it's important to set a good example.
Woodstation Events Coming Up Next Few Weeks:
12/18- WES Pig Out, 12/19- Student Christmas Parties, 12/20 to 1/7/18- Christmas Break, 1/4,5- Teacher In-service,
As Always . . . Go G.E.N.E.R.A.L.S.!